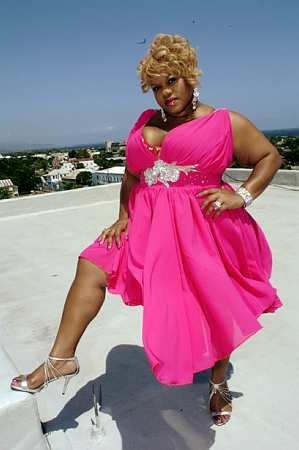 According to the Jamaican Star
Radio host and emcee Khadine 'Miss Kitty' Hylton has expressed anger at unscrupulous individuals who have attempted to malign her by creating an alleged sex image.
The picture, under the guise of a video, surfaced on the Internet and allegedly contains an image of Hylton, also known as the 'Fluffy Diva', superimposed on the body of a woman performing a sex act.
Miss Kitty denied that she was ever in any sex video or picture as the body of the woman involved possesses tattoos and she wears none.
derogatory way
"It was just a very malicious and facetious thing to do. It is a ploy to drive traffic to somebody's website. To use my image and to use my likeness in such a derogatory way is so sad and selfish. It is really disheartening to know that people work so hard to build themselves and at the end of the day people think it is ok to scandal somebody like that," she said.
The Fluffy Diva said these unscrupulous individuals were quick to tear her down, but would not sing her praises.
"I bet they wouldn't publish any of my accolades or achievements or what it is that I have done or how I have grown. They are never quick to publish females' achievements, anything to denigrate us they capitalise upon," she said
her lawyer
Miss Kitty said she has been talking to her lawyer and that her team has since filed a report with the police's Communication, Forensic and Cyber Crimes Unit (CFCU).
read more here:http://jamaica-star.com/thestar/20141219/news/news1.html